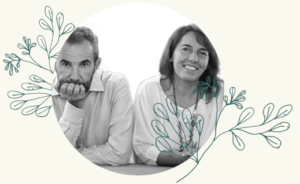 About
Officina Naturae was born in 2004 and it begins its distribution in Italy by serving ethical purchasing groups (EPG).
The decision to initially serve ethical purchasing groups is part of our "zero waste" philosophy; this collaboration taught us a lot and helped us to better define our golden rules.
We continue to be present among the EPGs, because through this important channel we have the opportunity to experience the feedback from a "real" final client.
The company owns its production lab in which we Study, Develop and Produce a very high percentage of all our marketed proposals that are all Made in Italy, with natural ingredients, and vegan.
We also choose to use as much as possible Italian Natural and Organic Ingredients.
From the beginning, Officina naturae puts many of his efforts in the study and development of "Excellent and really Effective" Cosmetics and Detergents, safe for the health and nature.
We aim to the very low environmental impact and excellence in production
This Ethical-Ecologist behaviour and the Product Effectiveness are the core of our daily job
"Bio-Sostenibile" is our motto, the word "sustainable" becomes a concept that ranges from the economic aspect to the social one. This is perfectly in tune with our constant goal to make "Ecological Products" that use High Quality Natural and Certified raw materials, minimizing as much as possible energy waste and avoiding the emission of pollutants throughout our products lifecycle, as regards both formulations and packaging. All these things mean for us "bio-sustainable", a precious key ingredient enclosed in each of our product!
Award
In 2020 9th october in Bologne during the SANA event 2020.
The SANA fair of Bologne is one of the biggest fair in Italy for the organic world (food, healthy and beauty) and usually also lots of foreign buyers come to visit it.
In this occasion the Purifying Solid Face Cleanser of CO.SO. line won the prize in the Cosmetic Face Cleanser category for the Bio&Consumi Awards 2020.
Bio&Consumi is an Italian paper magazine that deals the theme of organic products, to which it adds those gluten-free, healthy and natural. Its purpose is to talk about the peculiarities of this market, showcasing the offer that lands on the shelf and tell the trends and the stories of the protagonists. All this while living at the forefront of the Italian market and its developments to give voice to all interpreters, without however renouncing to provide information in an incisive, pressing and direct way.
Each year Bio&Consumi organizes the Bio&Consumi Awards, there are different categories (body, food, wine, beauty, make-up, etc) and about 20 judges select the winner in each category.